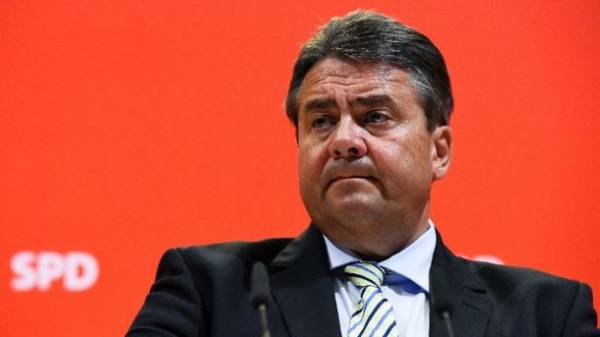 Foreign Minister of Germany, Sigmar Gabriel, spoke out for "a reasonable deal with Russia" at a meeting with U.S. Secretary of state Rex Tillerson. This writes the German edition of Deutschlandfunk.
According to the representative of Germany, the new sanctions of the U.S. Congress against Russia raised concerns about unexpected side effects in Europe.
"I do not want to completely destroy the economic relations with Russia, especially in the energy sector," said Gabrielle, and stressed that sanctions against Russia lead to "a new ice period" between Russia and the West.
Earlier, the head of the German foreign Ministry stated that it continues to advocate for a phased lifting of sanctions against Russia as the fulfillment of the Minsk agreements. "If sanctions were gradually introduced, why can't they be removed gradually, if Russia is to do certain things," said Gabriel. He also acknowledged that "very sympathetic" to exit from the agreement that concluded the heads of state and government of the EU, the lifting of sanctions against Russia only in case of full implementation of the Minsk agreements.
As you know, the new US sanctions against Russia threaten the implementation of energy projects of Russia in Europe, in particular, the construction of the pipeline "Nord stream – 2".
Comments
comments