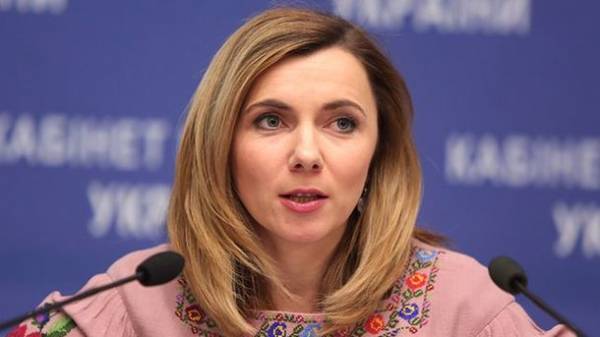 Despite the import duties that Ukrainian goods continue to be supplied to the Russian market, which still demand. This was stated by Deputy Minister of economic development and trade of Ukraine, trade representative of Ukraine Nataliya Mykolska in the air "5 channel".
"We need to get back to the basics of Economics and to remember that the neighbours are always natural partners, if no one destroys the natural connection that existed for a long time. We see that Ukrainian products, and on demand in the Russian market, and you can't not talk about it. In the past year in connection with those artificial barriers that have been created for the supply of Ukrainian exports (raising fees), restrictions that were imposed, the Russian business tried to replace the Ukrainian goods. Now it turned out that even with the payment of entry fees, the Ukrainian products remain in demand, competitive and necessary in the Russian market. Because, whatever is said, and historically working relationships between enterprises," said Gaina.
SEE ALSO
Support their: Ukraine is actively introducing anti-dumping duties
We will remind as earlier reported Gaina, Ukraine also signed agreements on free trade areas (FTA) with 45 countries of the world. Thus, at the end of 2016, the EU accounted for 37.1% of Ukrainian exports to Russia – 9.9 percent. Overall, the share of Russia in Ukrainian foreign trade fluctuates around 10%, while imports exceed exports.
Comments
comments