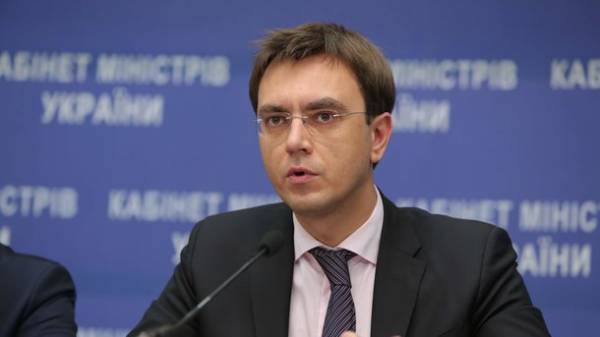 Airlines of the Russian Federation from the moment of the ban on flights and transit between Ukraine and the Russian Federation have received more loss than the Ukrainian airlines. This was stated by Minister of infrastructure Volodymyr Omelian.
"Russian airlines have received much more damage than the Ukrainian side, although he predicted that would be the opposite. We can see the rapid growth of air transportation in Ukraine in the last two years (the duration of an embargo on air traffic with Russia on the transit of Russian aircraft – Ed.)", – told the Minister.
SEE ALSO
Ryanair will fly to Ukraine to 2018 – Omeljan
"When we closed the flights to Russia and the transit of Russian aircraft over the skies of Ukraine, all predicted disaster. The disaster did not happen. We are absolutely balanced took this step. Made correct from the point of view of national security," said Omeljan.
The Minister also said that it was possible to stimulate air travel in the European and Asian direction.
SEE ALSO
Qatar Airways starts flying to Ukraine
Omeljan noted that during this time, Ukraine turned to the international airport "Borispol" (Kiev) to the hub, and if many people flew to Moscow or other cities of the Russian Federation, to continue to fly, for example, in Asia, they are now flying from Kiev or other cities of the country.
"We have a real growth in the market: if the average European growth is from 5% to 10% and sometimes 3% is considered good, then we increase much higher, in particular at the expense of domestic passengers, transit passengers, plus the people began to fly more often in Ukraine", – said the Minister.
Comments
comments