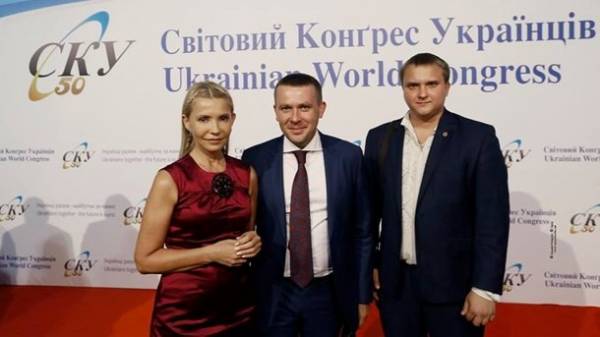 The leader of Batkivshchyna Yulia Tymoshenko the Ukrainian world Congress, which took place in Kiev on Saturday came in a new image with a new hairstyle in a red slinky dress.
The social network for braids Tymoshenko reacted violently – some compared it to Daenerys Targaryen from "Game of thrones", while others criticized the dress, outstanding complete. Still others write that the MP is preparing for a new political season.
A photo posted politician social activist Aleksey Zaharchenko on his page in Facebook.
In response, users write that the photo "old age and youth."
SEE ALSO
Tymoshenko told why he abandoned his braids
The wife of Ukrainian politician of the Roman Immortal journalist Tatiana Mokridi saw a hint of the cult series.
The political strategist Denis Bogush decided that this is the seventh image of Tymoshenko in her career.
Some users also write that she looks visibly aged and abused the services of beauticians.
Earlier it was reported that the image of Tymoshenko entered the culture of prison tattoos.
Comments
comments