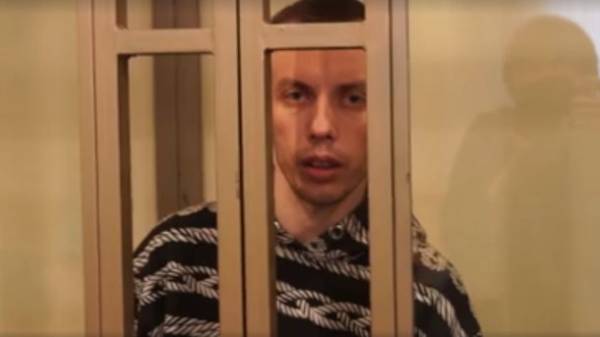 Illegally convicted in Russia of the Crimean Tatar Ruslan Zeitullaev sent an open letter to the United Nations with a call to continue the pressure on Russia to release all Ukrainian prisoners.
The letter, dated July 27, published in Twitter the Permanent mission of the UN in Ukraine on August 25.
He noted that "in fact, the Crimean Peninsula was in the legal field of the Russian Federation and the name of the Russian Federation (it – Ed.) accept illegal and unconstitutional decision". "In his address asking You to continue to provide confining pressure on the government of the Russian Federation to the complete release of all illegally detained in the prisons of the citizens of Ukraine and respect for the rights and freedoms of the Crimean Tatar people", – said in the letter. Also Zeitullaev added that declares termless hunger – strike, "refusing to take food, being illegally in the detention center №1 of Rostov".
SEE ALSO
Ukraine reacted to the increase in life the prisoner of the Kremlin
We will remind, the Russian Supreme court, the court considered the appeal of the citizen of Ukraine Ruslan Zeitullaev and left him in prison, increasing the prison term from 12 years to 15.
26 APR 2017 Severo-the Caucasian district military court in Russia sentenced the defendant in "case of Hizb ut-Tahrir" Ruslan Zeitullaev to 12 years of imprisonment.
Russian prosecutors appealed the decision to the Supreme court of Russia, and it is once again sent to the North Caucasus district military court for retrial. The investigating authorities insisted that Zeitullaev is not recognized as a participant and an organizer of the terrorist community.
Defenders arrested and convicted in the "case of Hizb ut-Tahrir" of Crimeans consider their persecution motivated by religion.
Informed of Zeytulaev were on hunger strike demanding the release and transfer him and the other defendants in the case of Ukraine.
Comments
comments