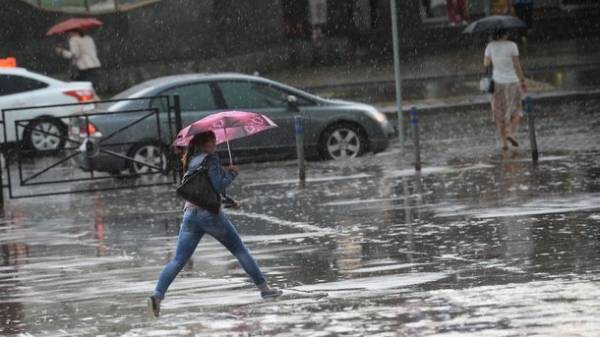 The beginning of the week will be marked by rainy weather in all regions of Ukraine, in the most part with thunderstorms. Also decreases the temperature of the air, reports Reuters.
Note that rain and thunderstorms will take place almost throughout the country except Vinnytsia, Kyiv, Chernihiv and Cherkasy regions.
According to forecasts of weather forecasters, in the West of the country is expected 18-22 degrees Celsius, at night 13-15, sometimes up to 16 degrees.
SEE ALSO
In the USA hurricane "Harvey": photo and video effects
On the East and South will be warmer just from 27 to 31 degrees. And only in Kharkiv will be cooler, 24 – 26th of heat. Night in these regions will be 15-17, 19 places, and in Odessa to 19 heat.
In the Center and North, forecasters predict 18-20. Colder just in the Chernihiv region – 17-19, in Poltava region – up to 24 in up to 25 Kropiwnicki heat. Night is expected to 14-17.
In Kiev, the first working day of the week will begin with air temperatures of 18-20, 16-18.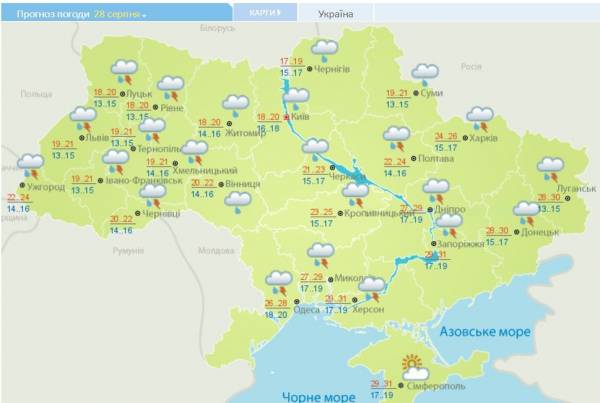 Comments
comments