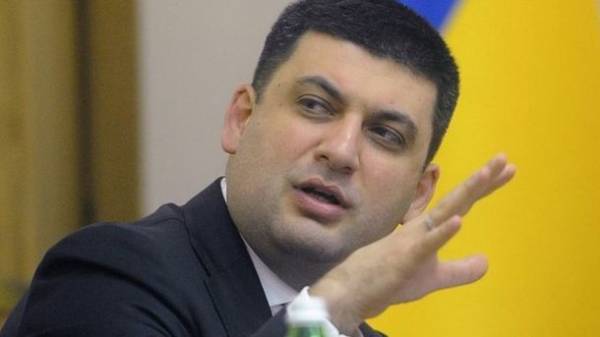 Prime Minister Vladimir Groisman normally refers to the fact that the ex-the people's Deputy Nikolay Martynenko bailed several deputies and Ministers. He said this at a briefing during a visit to Kharkiv, reports Interfax-Ukraine.
According to him, members of his government shall have the right to defend former MP and there's nothing wrong there.
"I have no objection to such a step. It was a team collective political decision. I believe that they are entitled to do so and it was a perfectly normal step," – said Groisman.
We will remind as reported the head of the Specialized anti-corruption prosecutors Nazar Golodnitsky, Martynenko suspect in the embezzlement of state company. The Prosecutor's office asked to arrest the former MP for 2 months, and in the case of release – to announce a Deposit of 300 million hryvnia.
From 15 members, and four Ministers, offered to take the detainee on bail. At the meeting they recalled the merits Martynenko. Ultimately, the court decided to release the policy from custody and to give bail. Martynenko surrendered their passports and pledged to cooperate with the investigation.
In turn, the National anti-corruption Bureau of Ukraine does not agree with the decision of the court concerning the defendants in the case "VostGOK" and insists on reconsideration of the measure. The Bureau believe that the suspects may exert pressure on witnesses.
Comments
comments