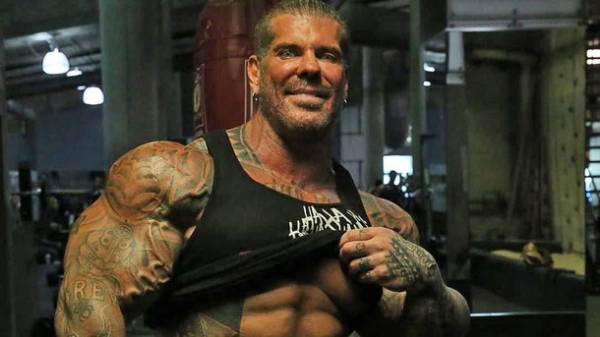 The famous 46-year-old American bodybuilder rich Piana died by his own fault. According to preliminary data the cause of death was a drug overdose, reports the authoritative edition of TMZ Sports.
According to the source, girl bodybuilder Chanel Jansen called 911 and on behalf of the operator to make a rich cardiopulmonary resuscitation, but to return him to consciousness failed. Arrived to a call place, doctors discovered the house Piana a lot of alcohol and more than 20 vials of steroids, as well as white powder on the table, so gave him a double dose of the antidote from an overdose of opiates. Doctors say that the athlete took a huge dose of the so-called "organic glass", has a narcotic effect.
Chanel said that in the past Piana took drugs, but she thought that he was done.
Bodybuilder was taken to the nearest hospital, where was transferred to the state of artificial coma. A week later, on August 25, he died.
Earlier it was reported that he died a world-famous bodybuilder rich Piana.
Rich Piana remembered for its powerful restaturant hands, the volume of which amounted to 61 centimeters. With the growth of 183 centimeters a competitive bodybuilder weight was 127 pounds, and in the offseason – 140-143 pounds.
Comments
comments