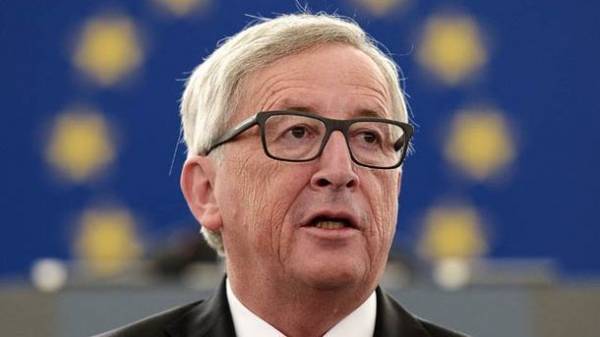 The European Union is ready to help the UK in combating terrorism. This was stated by the President of the European Commission Jean-Claude Juncker, reports "Correspondent".
According to him, the EU is willing, together with the British to resist the terror.
"I Express my deepest condolences to the Prime Minister (of great Britain Theresa) Mei and the British people. Today we mourn with you. Tomorrow we will be side by side with you to strike back at those who seek to destroy our way of life," said Juncker.
He noted that the terrorists underestimate the stability of the EU and the UK.
"These cowardly attacks will only strengthen our willingness to work together to defeat the perpetrators of such dastardly actions," – said in a communique of the European Commission.
Recall, the explosion occurred in the lobby of the stadium "Manchester arena" on Monday, may 22, at about 22:30 (00:30 across Kiev). In these moments ended with a concert, which was several thousand people, including many children and adolescents.
Who was at the concert told about what happened.
As reported, the number of casualties in the attack has risen to 22 people, among whom were children.
Later it became known that the responsibility for what happened in Manchester, the attack claimed by the terrorist group "Islamic state".
Comments
comments