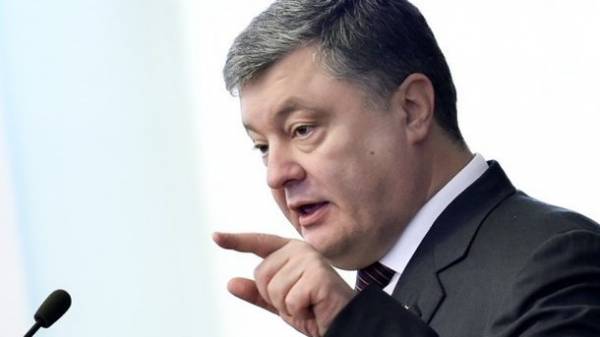 The President of Ukraine Petro Poroshenko spoke sharply about the Russians, who encroach on Ukrainian independence, the press service of the head of state.
"The worst, most difficult, the most painful is behind us, we can say quite confidently. With only one caveat. We don't know what in the mind of "one who sits at the curb" and send to us those of whom he says, "there is not" – said Poroshenko.
According to him, less what Russia wants is a successful Ukraine, though she did no Ukraine does not perceive.
SEE ALSO
Poroshenko explained how Putin can stop war in Donbass
"To do this in the Kremlin "labs" then "new Russia" invent … for example, recently proclaimed "little Russia". Well, what do you say? "Let as know, go crazy, die, – and we are his to do." And while this line already savetoserver of Pavlo Tychyna, they are quite good as our response to the Russians", – said the President.
We will remind, yesterday the President said that Russia by the previous Ukrainian leadership of countries over the years influenced the collapse of the Armed forces of Ukraine.
Comments
comments