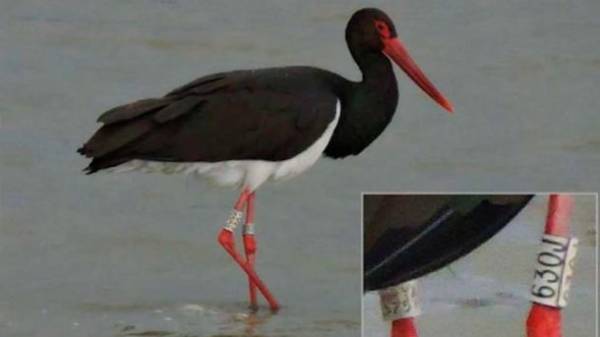 In the Chernobyl exclusion zone, scientists have documented red-listed black stork. Bird watching, experts of the Ukrainian center for the study of wild birds and State specialized enterprise "Ecocenter" photographed black stork sitting on the electric pole. Looking at the pictures, experts have noticed he has a ring on the leg. It turned out that this bird was ringed in 2010 near the city of Znojmo (Czech Republic), the press service of the State Agency for exclusion zone management.
Within three months after the paw of a stork was wearing the ring he noticed in the valley of Beit Shean in Northern Israel. In 2015, the bird was seen at the fish ponds in the County Harghita (Romania). In early August, 2017 this stork during the breeding period were noticed in the territory of the exclusion zone, close to the railway station Yanov.
SEE ALSO
Life in the exclusion zone: what happens to nature and animals after the accident at the Chernobyl nuclear power plant
According to lead engineer SSE "Ecocenter" Igor Chizhevsky, the information that scientists get observing banded birds is important for studying their lives.
"Information obtained by tagging the birds with the rings, it is very important to understand the ways and timing of their migration, resettlement, change of population, life expectancy, causes of death and to learn how birds carry parasites and pathogens," said he.
Recall that the black stork is listed in the Red book of Ukraine.
Comments
comments