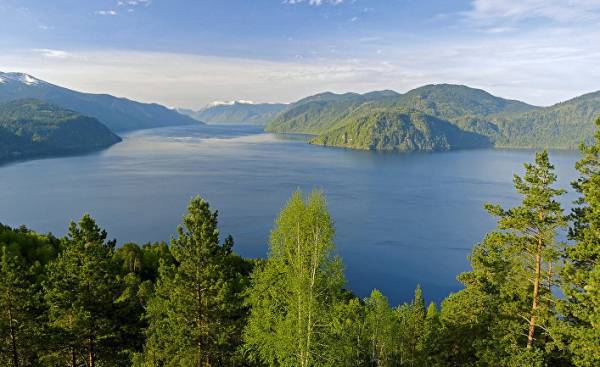 Now a Finnish actor and presenter Ville Haapasalo (Ville Haapasalo) knows where is the most beautiful place in the world. Or rather, he already knew it. But now others will be able to learn.
"The Altai mountains in the South-East of Russia — a real miracle for me, a lowland resident, the Finnish ski resorts seem to be peaks of great height".
"Turquoise lake does not freeze even at 30 degrees below zero, and everywhere reigns the real magic. Nature brings people together of all religions: they all one and the same winter, that is necessary to survive," says Ville Haapasalo.
"The Altai for 30 days" — seventh gear Haapasalo from the series "30 days". The Altai Republic is a wonderful place to get new impressions, to which, however, is not so easy to get to. Celerity, shamans, Princess mummy…
"In Finland, about the Altay know almost nothing. In Russia all that I can say about Altai Republic, even if you've never been there. To Altai can be reached, but travel here is quite difficult. No roads come to the aid of donkeys and helicopters."
However, to sit in the helicopter Haapasalo does not like.
"For those hard to reach areas will always need helicopters. Although I have 25 years on they fly, still sometimes it's scary," says Haapasalo.
"One helicopter was ruled by a military pilot who decided to show me how a helicopter can "lick" the nose of a cliff".
Travel to Villa — real work, and in his spare time he travels.
"Every time I think that this is my last trip. When shaking in a military truck on the rocks, seemingly, forever, but in reality it's only been eight minutes, you know that the path will be difficult. But then a month passes, and you realize that it was worth it. Well, that is to transfer this job to someone younger."
Modern tourism Haapasalo also criticizes.
"I think, to various tourist spots is now very easy to reach. People have no more dreams, eager to get somewhere, tourism has become such an everyday question."
Haapasalo has always paid special attention to stories and people. These meetings — with the filing of the Villa, always good became a major theme in his program about the Altai.
"Anything will be a really emotional and interesting, if someone tells. Situation come to life, the drivers give a hint of where to go, the road often leads to something unexpected. Sometimes I think that you'll see singing horse, but in reality there are only dumb cat."
Altai is situated on the territory of Kazakhstan, Russia, China and Mongolia. For the month Villa with his team traveled around the Altai, with the exception of the Chinese territory. On his adventures he took nine issues.
For Altai tourism is the main way of earning money, and in recent years special attention is paid to the environmental side. On Altai have been climbing, raft down the rapids, swimming, walking, doing art, and are addicted to natural medicine.
"The special energy of Altai attracts. People come and stay here for a long time. I've met artists who are 30 years he painted the same mountain peaks. Many leave their urban routine and choose a simple life close to nature".
Haapasalo said that after watching his assists viewers really going to watch the new region.
"I'm always happy when I hear feedback. When I flew to Georgia, the plane was a large group of Finns, who thanked me for transmission, because earlier they knew almost nothing about Georgia."
"I never say that in Russia, everything is smooth, but there are a lot of good. I'm glad if I manage a little to refute the prejudice. For example, in France I once asked if the streets of Russia just to go at anytime".
After several years of silence Haapasalo again begins to receive the new job offers in Russia, and authors of different projects constantly calling actor.
"Work is now all good. To distract myself from work, my free time I devote to family, engaged in the protection of Amur tigers, fish in the country," he says.
Comments
comments