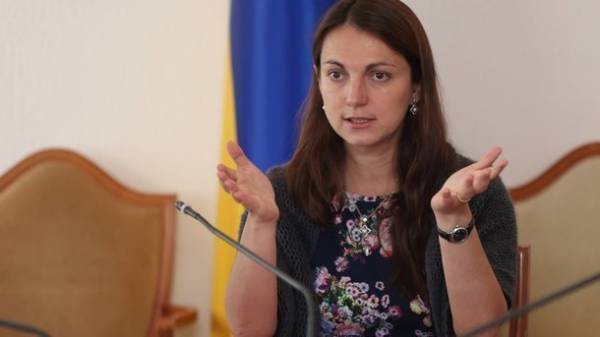 The head of the Verkhovna Rada Committee on foreign Affairs Anna hopko believes that representatives of Western countries are tired of fruitless negotiations with Russia and intend to continue pressure on Russia to get any real results in the settlement of the conflict in Eastern Ukraine.
"The West is tired of all the meetings which do not give any result when every day we see wounded, especially when he killed an American medic in April of this year (the OSCE representative) at the time of the explosion. So I think that now there is a certain mood to press the Kremlin to see in the East of Ukraine real progress, because the freezing conflict will be very expensive", she said on air "channel 5" on Friday.
Thus the people's Deputy noted that the special representative of the US State Department in Ukraine Kurt Volker takes a tough stance against Russia and supports the idea of granting Ukraine defensive weapons.
"The position of the Walker, that here "hot phase" of the war – it is already hard enough because it clearly says that Russia is not fulfilling its obligations (in the framework of the Minsk agreements – Ed.) in particular there is no provision of the cease-fire, no access to international organizations, in particular the Special monitoring mission of the OSCE to the temporarily occupied territories, as well as the position that Ukraine should provide lethal weapons to enable it to defend itself," – said the CSAC.
Recall, the foreign Ministry sent Russia a note of protest in connection with "the visit" Putin in the Crimea.
Comments
comments