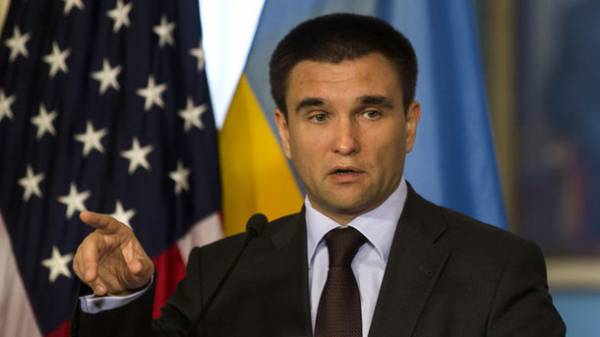 The Minister of foreign Affairs of Ukraine Pavlo Klimkin held a meeting with Ambassador of the Netherlands Case Klompenhouwer in connection with completion of his diplomatic mission in Ukraine, the press service of the foreign Ministry of Ukraine.
The Minister and the Ambassador expressed confidence that the perpetrators of the Downing of flight MH-17 will be brought to justice, and the Ukrainian-Dutch cooperation in this regard is extremely important.
"Empathy and solidarity of the citizens of Ukraine with the Dutch people regarding the tragedy of flight MH-17 will forever remain in my memory," said Klompenhouwer.
SEE ALSO
Poroshenko has appointed Ambassador of Ukraine to the Netherlands permanent representative to the Organization for the prohibition of chemical weapons

During the conversation it was stated that the tragedy of MH-17, as the Dutch referendum on the Association agreement between Ukraine and the EU, have become major challenges in bilateral relations that were designed in the spirit of friendship and mutual trust between the two peoples.
The Ambassador of the Netherlands noted the progress of reforms in Ukraine and added that during their mission in our country has witnessed a consolidation and maturation of the Ukrainian nation.
The Minister wished the Ambassador success in his future activities.
Recall, Ukraine and the Kingdom of the Netherlands on 7 July signed an agreement on international legal cooperation in respect of offences related to bringing down flight MH-17.
Comments
comments