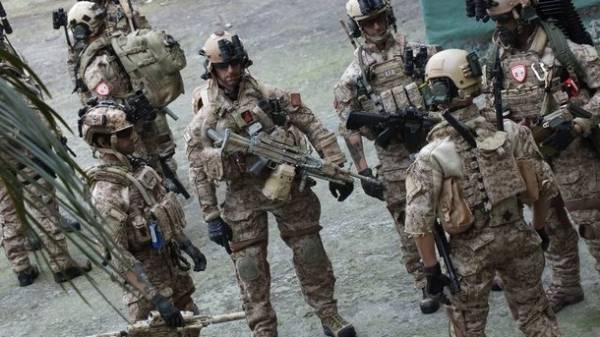 The Pentagon can make a recommendation on the placement of the regular combat divisions of the United States in the North of Syria to fight with terrorists of the extremist organization "Islamic state" (IG), reports CNN, citing a source, reports channel "112 Ukraine".
"The U.S. armed forces will soon arrive in Syria," the source said.
It is noted that in the White house from the Pentagon at the moment there are no proposals on transfer of the armed forces in Syria were reported.
He stressed that the decision will be made by the President of the United States Donald trump, who earlier ordered the Pentagon to submit a plan to defeat ISIS in a month. Sources in the Pentagon in an interview with TV channel said that now this issue is under discussion, not claiming that this is an official proposal.
Accurate task ground units if they are sending to Syria are still unknown, reports CNN. However, one of their goals is "to assure Turkey that the Kurdish forces do not threaten the interests of Ankara". Perhaps part of the land forces will be deployed first to Kuwait and then transferred to Syria.
"If this idea is approved, it will signal a fundamental change in the willingness of the administration to trump to take such a risk," reports CNN.
Recall that the negotiations on the peaceful settlement of the conflict in Syria started on January 23. They passed two days. Russia, Iran and Turkey agreed on a mechanism for monitoring the truce in Syria.
Comments
comments