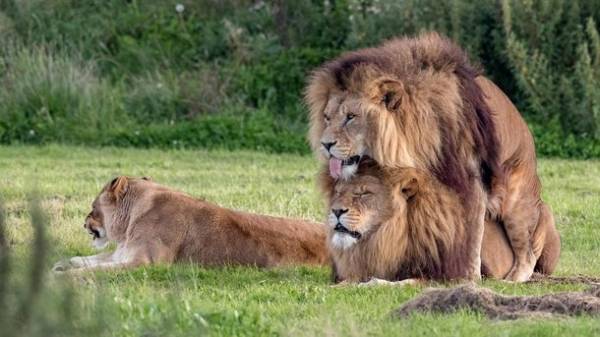 Photographer Russ bridges from Rotherham (County of South Yorkshire, UK) captured at the zoo an unusual situation: one lion climbed up on the back of another in front of females. About it reports The Independent.
Bridges has discovered the "lion's pride" reserve, Doncaster. The photographer said that "taking photos as progress act." With him the action was observed by other visitors, which is seen laugh.
SEE ALSO
"That's how we live": the face of envy at the fun photos from the web
However, the photographer was amused by the fact that what is happening rather like a sexual act. Even more comical the situation was due to sitting next to a lioness that is clearly expressed dissatisfaction.
Comments
comments