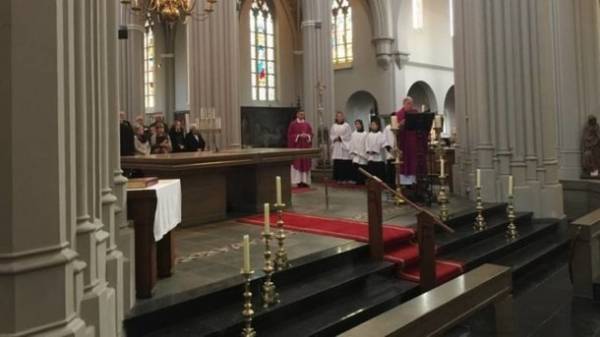 The Netherlands authorities rejected the complaint of the administration of the Catholic Church of St. Joseph in Tilburg, where two actors in a porn movie. In the Church after the shooting was held a ceremony of purification and special Sunday service – TJ.
The Prosecutor stated that the video can be considered offensive, but the law on blasphemy has long been canceled and to bring its creators to justice will not work.
"We carefully examined the video and believe that it is offensive, but we found no grounds for criminal prosecution. Blasphemy is not a crime, and the issue of illegal entry into the territory here is not necessary", – noted in a press-service of the Dutch Prosecutor's office.
The representative of the management of the Church, Harri de Swart (Harrie de Swart) argues that the filmmakers had to climb over the fence to get into the room.
"The Ministry of justice believes that we need to hang a sign "trespassing" on the gate of the Church, so we can prosecute those involved in such cases. But you hang a sign on the entrance to the Church — it's absurd," – said the representative of the management of the Church, harrie de Swart.
The priest of the Church Jan van Noorwegen (Jan van Noorwegen) stated that dissatisfied with this decision and worried that the case could be repeated elsewhere.
The pornographic video appeared in January 2017 on the website porn star Kim Holland (Kim Holland). As reported by local media, after the scandal she apologized and said that the video was producer, not associated with the website. She also promised that the material will be removed.
We will remind, the priest has found an interesting way to attract people to Church.
Comments
comments