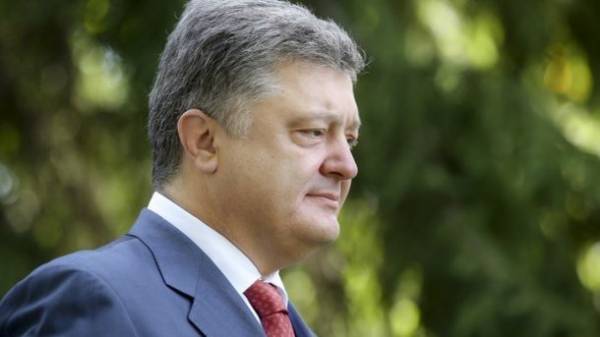 The national Agency on corruption prevention (NACP) at the next meeting will consider the results of a full scan of the Declaration of the President of Ukraine Petro Poroshenko.
"As far as I know, the Declaration of the President will be considered at a future meeting (meetings are scheduled for August 17 and 18, the draft decisions prepared and placed on the website of NACP, but the Declaration of the President that the draft is not posted. – Ed.)", – said the Deputy head of the 1st division of the Department of financial control and monitoring way of life NACP Arkady Sesama.
SEE ALSO
The anti-corruption Bureau took NACP
With regard to inspections and declarations of the Ministers, the representative of the NACP, to date, held 15 full audits of declarations.
All in all, a complete check of 39 declarations of the 339 available to the Agency.
We will remind, for the first half of 2017, the Ukrainian court sentenced to imprisonment for corruption offences 121 persons, 33 – to restriction of freedom, and 265 was awarded a penalty.
Comments
comments