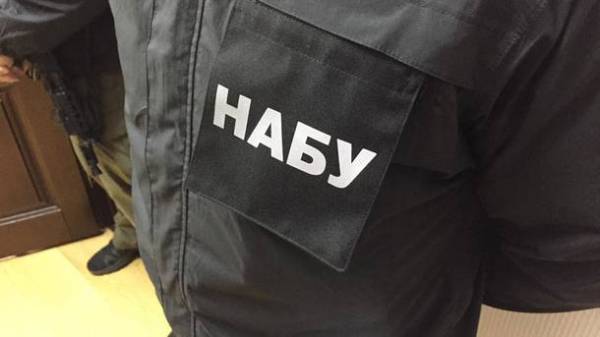 On 30 June, the National anti-corruption Bureau has opened criminal proceedings under 37 senior officials of the country, but did not specify on what charges. About it reports "Ukrainian truth" with reference to the answer NABOO.
Regarding civil servants and officials of local self-government of category "A" Bureau opened 23 criminal proceedings, administration of law enforcement and controlling bodies – 8, senior officers of the APU, the SBU, machardie, state border service and other military formations – 5, management of state-owned enterprises – 77, judges and 38 prosecutors – 32.
The Bureau noted that it was 2 reports of suspicion of top officials, 4 public servants and officials of local self-government of category "A", 1 – head of law enforcement or controlling bodies, 2 – person high-ranking officers, 36 – heads of state enterprises, 17 judges, 13 prosecutors.
SEE ALSO
The anti-corruption Bureau took NACP
In addition, the employees of the NABU was announced about suspicion of 3 senior officials (for 2 made up indictments), 7 folk and other MPs (5 amounted to indictments), 16 judges (9 indictments), 18 officials of the security agencies (17 indictments) and one police with the preparation of the indictment.
Previously Director of the NABU Artem Sytnik said that, as of July 30, 2017, the Bureau warned the theft of 879 million hryvnia.
Comments
comments