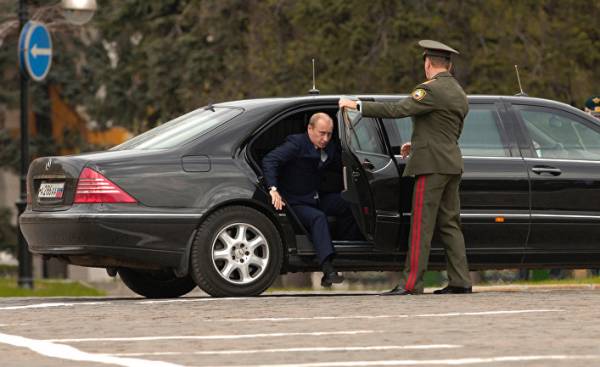 It's been almost six months since that day when we published spy shots of the new car trump, and then it turned out that the Russian "Tuple" also creates a new limo, and the exclusive type. "Cortege" in Russia is a supplier of vehicles for the President.
The Minister of trade and industry Denis Manturov said that Putin will get one of the cars of the first batch, writes the Moscow Times, referring to the news Agency RIA Novosti. The first cars will be ready in late 2017 or early 2018.
Russian car will not be as exclusive as "The Beast". All of them will be produced 5 thousand with different body styles such as sedan, a "stretched" limousine, SUV and minivan.
We can safely assume that the sources of inspiration of Russian steel Rolls-Royce Phantom and the Bentley Bentayga.

First in the queue
This means that many rich Russians will be able to purchase a real presidential limousine.
The first 200 cars off the Assembly line during 2017, but the plan production will continue until 2020.
To the development of the engine brought the Porsche company. "Tuple" previously hinted that the car will be equipped with a turbocharged V12. This means that about exhausts in this case, thought little, but the alternative for those who will be fewer horsepower, or want to have a more environmentally friendly option, may be V8.
The patent drawings give an idea about how will look the cars. The model for testing is made to be as less recognizable.
The material is provided BilNorge. no
Comments
comments