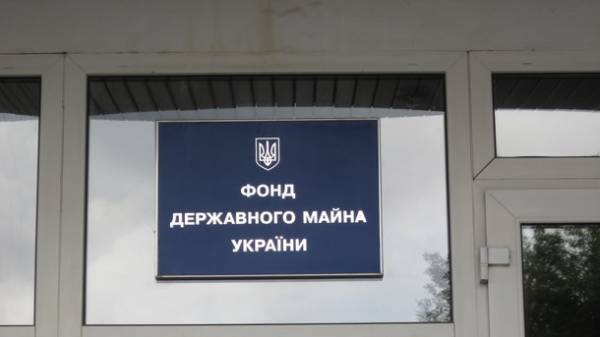 Pickets at the state property Fund of Ukraine (SPF) against privatization is to work out a political order. This was stated by the head of the Independent sector trade Union of power engineers of Ukraine Valeriy Pogorelov, reports "Gazeta.ua".
According to him, Ukraine needs urgently to sell minority stakes of energy companies, and a variety of pickets near the state property Fund against the privatization of the only show custom-made and political nature of the shares.
"The privatization of power companies really need these packages the state does not give, and keep them makes no sense. Actually it was a stupid scheme to keep minority stakes in state-owned, anything it is not allowed neither the state nor from the point of view of management companies. The state no longer participates in the management of companies, had long been to sell these packages because what happens in state-owned companies, where there is no effective owner, the state allows these companies to behave – it's chaos," said the Union leader.
SEE ALSO
The state property Fund: Privatization of energy companies will pass in time, it is a requirement of the IMF
Commenting on the protests of certain organizations that present themselves as trade unions, Pogorelov noted that on the subject of unions today, many are parasitic.
"Including speech on political orders. Appear trade unions, which bundles register one urates, and then they suddenly appear in the information arena," – said Pogorelov.
We will remind, the Federation of independent trade unions of Ukraine on Friday, August 11, carries out the action "the trade Union approach" about the premises of the state property Fund, demanding to abandon scheduled for next week selling stakes in energy companies.
Experts of the energy market believe that such actions are organized by political customers, which are opposed to the transparent process of privatization in the form of competition by raising the starting price.
We will remind, in Ukraine eight privatized electricity companies auction will take place from 15 to 18 August.
Previously, the former head of the state property Fund Igor Bilous said that the privatization of Ukrainian power companies interested in foreign investors.
Comments
comments