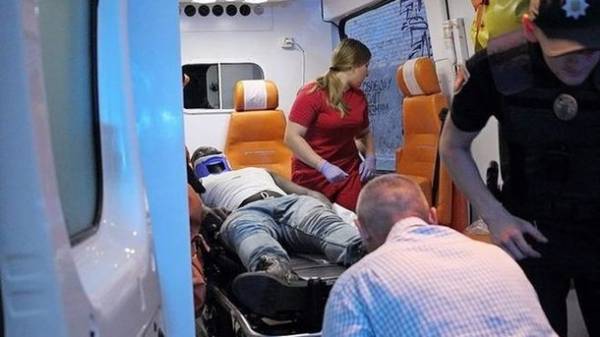 The beating of black students in luck allegedly occurred on the grounds of racial intolerance. This was stated in the office of the Parliament Commissioner for human rights. About it reports a press-service of the Ombudsman.
Citing media reports, the office of the Ombudsman noted that those who attacked immigrants from Africa shouted racist slogans.
For actions aimed at inciting national, racial or religious enmity and hatred, criminal liability. "Appropriate response to the offences committed on racial intolerance, their investigation and measures to prevent their Commission – a Deposit safe for foreigners social environment. However, while among the foreign students there is fear that does not allow them to move freely around the city," – said the head of the Secretariat of the Commissioner Bogdan Kriklivenko.
The office of the Ombudsman asked the chief of the Department of national police in the Volyn region to take this case under his personal control.
In addition, the office of the Ombudsman asked the police until September 1, to inform the Commissioner about the criminal-legal qualification of the actions of offenders and the current status of pre-trial investigation, as well as to provide comprehensive information on measures taken to establish the motive of intolerance on the basis of race.
Recall that in luck during a street brawl beat three citizens from Algeria and Namibia, students from local universities. Police establish the identity of the attackers.
Comments
comments