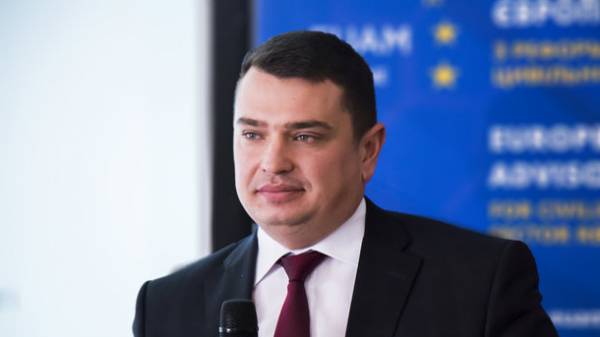 Search in the office of judge of the Supreme administrative court of Ukraine Oleg Galashkina was conducted by staff of the National anti-corruption Bureau (NAB) court approval. This was stated by the head of the NABOO Artem Sytnik, reports GordonUa.com.
According to Sytnik, detectives gathered enough evidence. "A search warrant from a judge Galashkina conducted with the approval of the court," – said Sytnik.
According to him, "there are detectives gathered sufficient evidence".
"Now, prosecutors will decide what this thing should do next," – said Sytnik.
At the same time, he refused to comment on what was found during the search in the office Galashkina.
Sytnik said that investigative actions in the office of judge was held in the framework of criminal proceedings on illicit enrichment.
Earlier it was reported that for the first half of 2017, the Ukrainian courts sentenced to imprisonment for corruption offences 121 persons, 33 – to restriction of freedom, and 265 were awarded a penalty.
Comments
comments