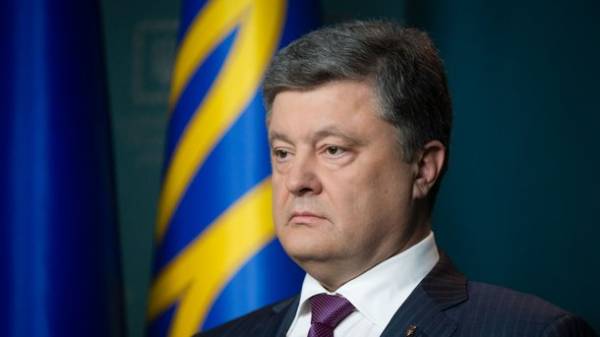 The President of Ukraine Petro Poroshenko gave an assessment of the occupation "court" over a Akhtem Chilgoza, having written about it on his page in Facebook.
The President quoted the last word Chiygoza: "Judge not those who betrayed him, who had goals and motives aimed at changing the territorial integrity of Ukraine, who subsequently were kidnapped and killed people, illegally appropriated the right to control, judge. Judge those who defended the country's laws, international norms, rules. The Tribunal is satisfied with the country-occupier, which has no right to it".
SEE ALSO
Foreign Ministry demanded from Russia to immediately release Chiygoza
Poroshenko noted that these words Chiygoza "fully reflect the criminal nature of the councils, which gave Russia against Ukrainians and Crimean Tatars, who come to the defense of the homeland."
"The Ukrainian authorities continue to do everything to release the Akhtem chigusa and all political prisoners of the Kremlin. Proud of your courage and fortitude, Ahtem. Ukraine with you," wrote the head of state.
We will remind, on September 11, scheduled sentencing in the case of the Deputy Chairman of the Majlis of the Crimean Tatar people Akhtem chigusa – he was charged with "organizing and participating in mass riots at the walls of the Crimean Parliament on 26 February 2014."
Comments
comments