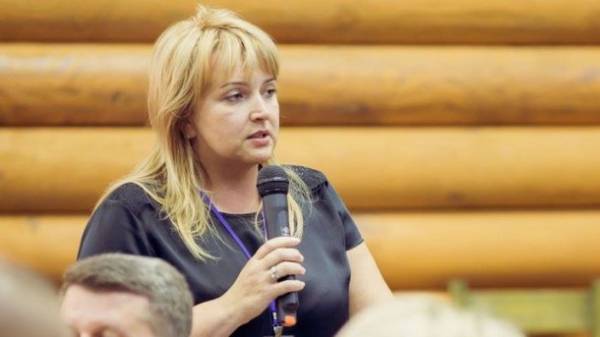 The chief physician of the specialized hospital "OKHMATDYT" officially became Irina Sadova. The order about its appointment, the Ministry of health was signed on Wednesday, August 9.
An open competition for the position of chief physician in the Ministry of health announced in early winter of this year when has expired term of the contract with the previous head of Yuri Padusem.
But to choose a suitable candidate from the first failed. The Commission returned a verdict that none of the four admitted to participation in competition applicants not suitable for the position.
SEE ALSO
Health Committee rejected all the candidates for the post of head physician of children's hospital "OKHMATDYT"
In late March, the Commission announced re-competition, which involved seven candidates. The victory was won by Irina Sadova.
What is known about the new doctor?
New head physician of the hospital "OKHMATDYT" is originally from the Western Ukraine. The last 14 years Irina Sadova was the head of Kolomyia district Central hospital, and in 2013 even received a state scholarship as "an outstanding figure of health."
Saduak admits: although it has specialized medical education, nor the day not worked as a doctor always was in leadership positions.
The Declaration Sagovac only the flat area of 82,8 sq. m., which it acquired in 1998, and a land plot of 1,200 sqm And its revenue for 2016 was only 103977 UAH.
Plans for the "OKHMATDYT"
One of the primary issues to be resolved Saduak in this position, the opening of the new hospital building, which began to build in 2011 in the global plans of the new head physician – to make "OKHMATDYT" communal non-profit enterprise.
SEE ALSO
First "Okhmatdet" will start to work at the end of the year
At the same time the contract with Sagovac, provides for the autonomy of the hospital, change the system of procurement of drugs and implementation of hospital information system, said Deputy health Minister Pavlo Kovtonyuk.
The new chief also known for his sharp attitude towards corruption. During the presentation she promised that corruption would immediately dismiss the doctors.
In the Ministry hope that Sagovac be able to "Okhmatdet" to a new level. "We have high hopes for the new head, because I want to see the "OKHMATDYT" national leader among health care institutions, not only in status but also on the quality of medical services and the pace of change," – said the Deputy Minister.
Comments
comments