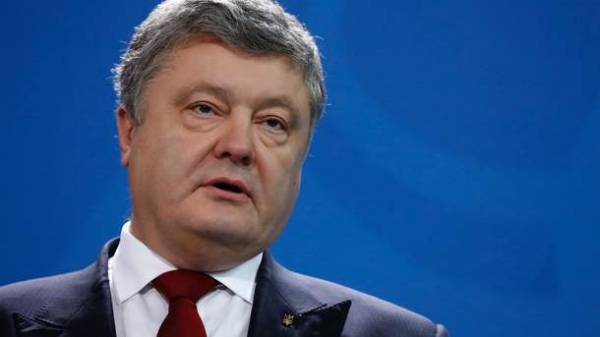 The President of Ukraine Petro Poroshenko authorized the Minister of Finance of Ukraine Alexander danyluk on signing of letter amending the financial agreement between Ukraine and the European investment Bank (EIB) project "Emergency loan program to restore Ukraine". The corresponding decree №160/2017-RP the head of state signed on Tuesday, it is published on the website of the President.
As reported, in mid-may 2015 President of Ukraine Poroshenko signed the law "On ratification of financial agreement between Ukraine and the EIB (project "Emergency loan program for recovery of Ukraine)" on April 22, 2015.
According to finagling, the EIB will provide Ukraine a loan of 200 million euros for implementation in 2015-2020, a number of measures to overcome negative consequences of the events in the East of Ukraine: credit funds are granted by tranches 15-40 million euros.
The aim of the programme EIB – overcoming the consequences of the military conflict in Eastern Ukraine. The project covers five regions – the Donetsk and Luhansk regions which are under control of Ukraine, Kharkov, Dnepropetrovsk and Zaporozhye region.
In March of 2017 to the loan program, joined the technical support of UNDP. It consultants will provide technical assistance, practical advice and to give advice on initiatives of the communities.
In 2016, the Ministry of regional development signed with the European investment Bank cooperation Agreement on provision of technical assistance to facilitate optimal implementation of the Emergency loan program to restore Ukraine. The program is designed for 30 months, however, the Ukrainian side hopes that it will continue until 2021.
Earlier it was reported that the European investment Bank will Finance the reconstruction of highway Kyiv – Warsaw.
Comments
comments