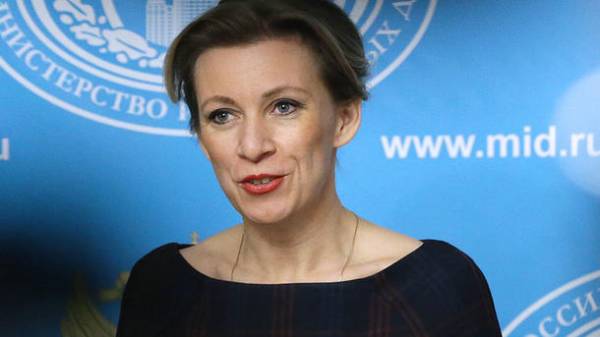 Moscow denies any involvement in the coup attempt in Montenegro and States that anti-Russian campaign. This was stated by the speaker of the Russian foreign Ministry Maria Zakharova, reports the press service of the Russian authorities.
"We asked a lot of questions that we commented on at various levels, including their evaluation gave the Minister of foreign Affairs of the Russian Federation Lavrov, about the anti-Russian information campaign in the media, in particular, in Montenegro," said she.
According to her, are behind the promotion of this campaign, the Montenegrin government. "As we understand it, the Chairman of the Government of Montenegro marković could not resist to join and participate in widely used recently in the US and the EU thesis, accusing Moscow and certain Russian "secret service" meddling in the electoral processes in this country," – said Maria Zakharova.
We will remind, the special Prosecutor of Montenegro Milivoje Catnic in a speech in Montenegrin broadcast the "First channel" (TV Prva) stated that some of the "Russian authorities" were involved in a coup attempt during elections in the country in October last year to prevent the accession of Montenegro to NATO. According to him, such conclusions based on the testimony of defendants and their data conversations.
According to British newspaper the Sunday Telegraph, British and American intelligence services collected evidence of Russian involvement "at the highest level" to last year's coup attempt in Montenegro.
Comments
comments