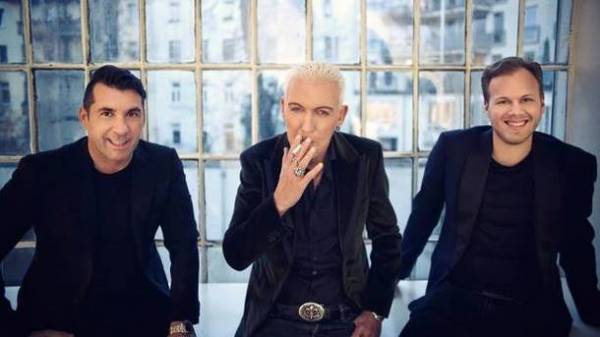 Deputy head of the Free democratic party Wolfgang Dice said that the Ambassador of Ukraine in Germany Andrey Melnik shouldn't be so enthusiastic to point out the illegality of the visit by Scooter annexed Crimea, otherwise a diplomat can be declared persona non grata. About the German politician wrote on his page in Facebook, transfers TV channel "112 Ukraine".
"A foreign Ambassador should not exceed the limits of necessary self-restraint, otherwise it may become persona non grata," wrote Dice.
SEE ALSO
In Ukraine musicians Scooter for the visit to Crimea was threatened by problems
It said the diplomat Svetlana Melnik also on the page in Facebook.
"Deputy head of the Free democratic party of Germany (its rating is around 8 %) Wolfgang Cubes began to threaten a Declaration of persona non grata. For what? For what the Ambassador called into question the ability to be the frontman of Scooter, H. P. Baxter as a violator of the laws of another state – member of the jury of the popular casting show in the country – "Germany looks for the super-talent" (DSDS)," wrote Miller.
We will remind, on August 4, the participants of the Scooter arrived in occupied Simferopol to attend the festival ZBFest, which was held in the valley of Balaklava.
Earlier, Deputy Prosecutor General of Ukraine Yevhen Yenin in comments to the German newspaper Bild claimed that, according to Ukrainian legislation, the musicians could face one to eight years for illegal speech on the Peninsula.
Comments
comments