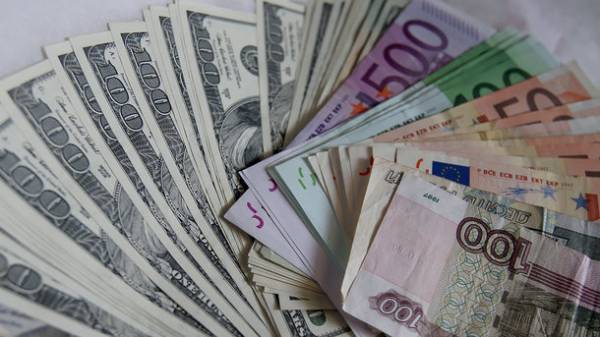 Today, August 8, the national Bank of Ukraine (NBU) has established such rates of major foreign currencies against the hryvnia:
1 USD – UAH 25,78;
1 Euro – 30,41 UAH;
10 Russian rubles – UAH 4,29.
Thus, the dollar, compared to yesterday's values, decreased by six cents.
The Euro fell by 26 cents. But the rate still remains high: more expensive, the Euro was worth only at the end of February-early March 2015, when the official price for the currency set a historical record of 31.41 UAH/Euro, exactly on the hryvnia higher than it is now
The Russian ruble is "recovered" by a penny.
Monday, August 7, the dollar on the interbank currency market fell to seven cents in the purchase and sale; the auction ended with quotes of 25.76 – 25,78 UAH/USD. Euro on the interbank market traded at the level of 30,37 – the 30.39 UAH, a decrease of 18 cents. Today's auction has not started yet.
SEE ALSO
Why the Euro in Ukraine soared record: the experts described the reasons and given the forecast
As reported, under the baseline scenario, Ukraine's first three-year Budget resolution, in 2017, the average annual hryvnia exchange rate is projected at 27.8 million UAH/USD., in 2018 on the $ 29.3 UAH/USD., in 2019 – 30.5 UAH/USD. and in 2020 – 31 UAH/USD.
The experts at the end of the year give different predictions: in the Razumkov Centre promise a course in the area of 27 hryvnia in the second half, and Concorde Capital assume that at the end of this year the dollar will cost 28,5 hryvnia.
For 2015, the hryvnia depreciated by halffor 2016 devalued by 12.9%, and for the first half of 2017 strengthened against the dollar by 4%;
According to the "big Mac index", the dollar in Ukraine has to cost a little more than 8 UAH;
The historical maximum the official rate of the dollar – 30.01 UAH/USD. – was made in Feb 2015.
Comments
comments