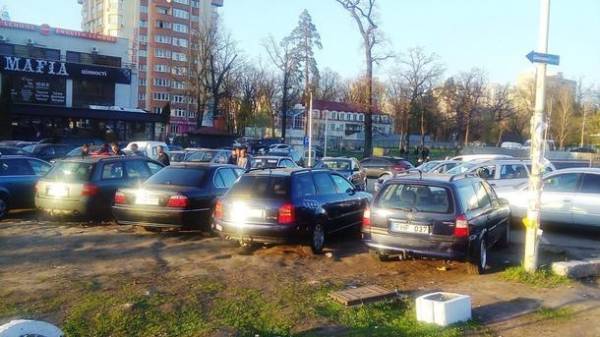 Ukraine is 24.5 thousand cars with foreign registration in violation of the temporary import regime and 27,6 thousand – violation of the transit time. This was announced by Deputy head of the organization of customs control Department of customs control organization State fiscal service (GFS) Elena Ando.
Since the beginning of 2017, according to her, in the mode of temporary import to Ukraine came 380,52 thousand cars, while in 2016 there were 588,33 thousand in 2015 472,14 thousand
The Ministry reminded that article 470 of the Customs code of Ukraine sets a fine from 170 UAH to 8,5 thousand UAH for exceeding the deadline of transit movement of the vehicle depending on the length of time exceeded, and article 481 – a fine of from 850 to 17 thousand UAH for violation of term of temporary import of the car.
From the beginning of 2017 paid penalties in the amount of 46.6 million UAH for 8.98 such offences – according to the article 470, 22.1 million UAH 1.97 offences under article 481.
SEE ALSO
What to do in case of an accident with "machine-aliens": the advice of a lawyer
Another 69.6 million UAH of penalties for 164 violations paid for using the car for other purposes than declared. If the declarant has received benefits in payment of customs duties. In such cases, the Customs code establishes a penalty of 300% of the difference between regular and paid concessional customs duty.
We will remind, earlier the Ukrainian courts started to fine the owners of bonded car on foreign registration for violation of customs regulations.
Comments
comments