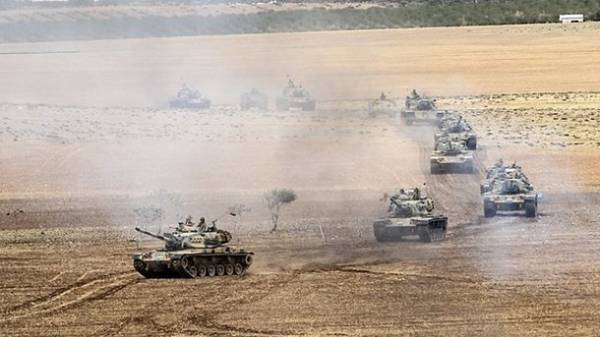 The Turkish army ended its operation in Northern Syria, reported on Wednesday evening the European media, citing Turkish officials.
So, the Prime Minister of Turkey Binali Yildirim said live on Turkish TV channel al-Ti-VI that the operation "shield of the Euphrates" was a success.
He stressed that if in the future the military will have to perform some tasks on Syrian territory, it will be done through another operation.
Since August of last year the Turkish army with the support of loyal Ankara of the Syrian opposition held Northern Syria operation "shield of the Euphrates". One of its tasks was the elimination of terrorists near the Syrian-Turkish border. In addition, as a result of actions of the Turkish military was limited to the promotion of the Kurdish militia fighting in Northern Syria against the group "Islamic state". Damascus regarded Ankara's actions as an act of aggression.
Comments
comments