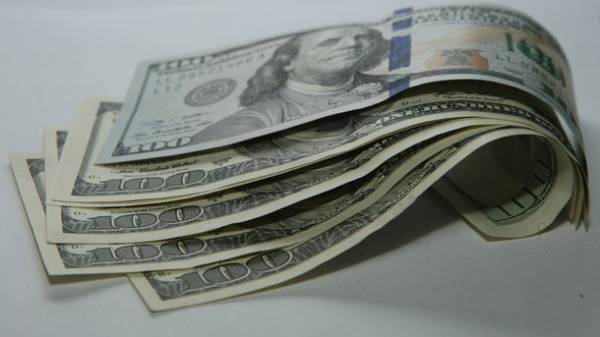 The exchange rate of hryvnia to the dollar in the cash market in August will be in the range of 25.9 – 27.3 per UAH/USD. This forecast was voiced by analysts of Forex Club.
According to experts, in expectation of a seasonal devaluation of the hryvnia on the market can become more active buyers of the currency.
The hryvnia, analysts say, remains under pressure from macroeconomic factors:
in August, the volumes of purchases of energy, which increases the impact on the balance of payments;
remains unfulfilled factor blockade ORDO, reduced activity of the mining and metallurgical sector and exports.
the decrease in yield creates risks for the export farmers.
"In August will clear the situation with the harvest, and if the reduction exceeds market expectations, it will also generate pressure on the exchange rate, as farmers retain a high share in the Ukrainian export", – predicts senior analyst at GK Forex club Andrey Shevchishin.
The US dollar exchange rate on cash and non-cash markets in August can vary in the range of 25.9 – 27.3 per UAH.
The average selling rate of cash Euro in Ukraine in August, based on the baseline forecast, can range 29,6 – 32,2 UAH.
The range of fluctuations of the selling rate of cash ruble in August can range 0,43 – 0,455 UAH. The main driver will be the exchange rate of the ruble against the dollar and the dynamics of world oil prices.
According to experts, the suspension of cooperation with the IMF is not in favor of the hryvnia, but is not yet critical, although desirable in preparation for accumulation of reserves for external debt payments in 2019 – 2021.
SEE ALSO
Ukraine begins to repay the IMF: the amount, timing and how it will affect the dollar
The impact on the currency market will also provide trends on the world commodity markets and the US dollar, the expert said. Further decline of the American currency will depend on the decisions of the fed's interest rate decision and policy Donald trump. In the case of the strengthening of the dollar, the hryvnia will be under additional pressure.
We will remind, today, on August 3, the national Bank set the official dollar exchange rate at the level of 25.9 UAH.
As reported, under the baseline scenario, Ukraine's first three-year Budget resolution, in 2017, the average annual hryvnia exchange rate is projected at 27.8 million UAH/USD., in 2018 on the $ 29.3 UAH/USD., in 2019 – 30.5 UAH/USD. and in 2020 – 31 UAH/USD.
Comments
comments