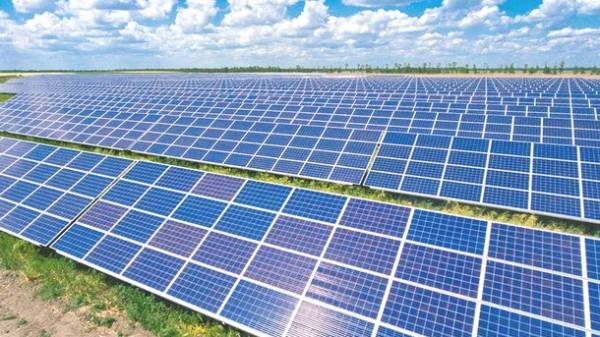 DTEK renewables has commissioned Trifunovska solar power plant (SPP) with capacity of 10 MW in Kherson region. The station is connected to the United energy system of Ukraine and generates "green" electricity.
Construction work on Trifonovsky solar power plant began in March and was completed in the second half of July 2017. FOR SES with a 37 thousand solar panels production JA Solar and inverters by ABB. On August 1, the station produces electricity and releases it into the power system of Ukraine.
Every year the solar power plant will generate 11-12 million kWh "green" electricity, enough to supply 15 surrounding villages. Thanks to the work Trifunovski SES savings of CO2 emissions will be about 12 thousand tons per year by reducing load conventional generation.
"Trifunovska SES is the first project of DTEK renewables in solar energy. The results will form the basis of the development strategy of the company in this segment. It was important for us to get results this year, – commented the Director of the renewable energy business DTEK Victoria Salomatova. The construction of SES was carried out in record time largely due to the assistance of the leadership of oblast and rayon state architectural and construction inspection and other services. It's safe to say that Kherson region has created favorable conditions for investors".
Comments
comments