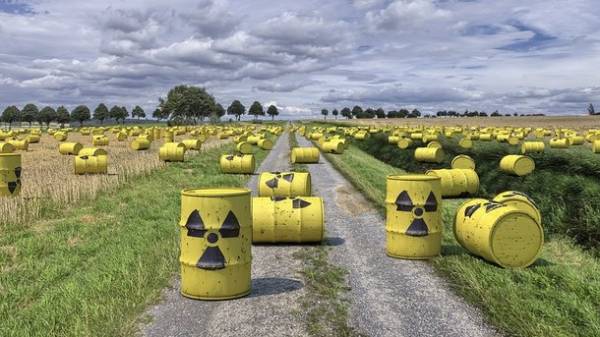 The construction in the exclusion zone of a Centralised store for spent nuclear fuel, which is conducted by the national nuclear energy generating company "Energoatom" and its contractors, meets all international safety standards. This was after the press conference said the Minister of ecology and natural resources of Ostap, Semerak.
According to him, the main risk of this project relates to pressure Russia, which opposed the strengthening of energy independence of Ukraine.
"I would like to reassure everyone that the project, which has been prepared and is under implementation, meets all international safety standards… the Greatest risk is political. The Russian Federation does not like that Ukraine becomes energy independent, they start to initiate different information flows, which are disinformation. This is part of a hybrid war which is carried out by Russia against Ukraine", – said the Minister.
SEE ALSO
Chernobyl rental: state property Fund proposed to rent space power plant
Semerak also said that the project of construction of the Centralized storage for spent nuclear fuel (facility) was examined by the International atomic energy Agency (IAEA) and international regulators that monitor the quality of work and operation of this facility.
According to the Minister, the safety of the tunnel facility also keeps track of the State Inspectorate for nuclear regulation.
"The Ministry of environment within its competence to ensure to build (vault Ed.) properly," – said Semerak.
Recall, GSP "the Chernobyl atomic power station" on August 1 began the first phase of integrated tests of a repository for spent nuclear fuel No. 2 (ISF-2).
Construction of the Central storage for spent nuclear fuel in 2014, agreed by the Cabinet of Ministers of Ukraine by providing in the Chernobyl exclusion zone 2 the land area of almost 50 hectares.
We will note, earlier Ukraine is not only buying nuclear fuel to Russia, but Russia paid for the storage and disposal of spent fuel. A course on building your own storage as well as active negotiations with leading world suppliers of nuclear fuel, Kiev is finally chosen in 2014 as part of a strategy to reduce the dependence of Ukraine from Russia.
Comments
comments