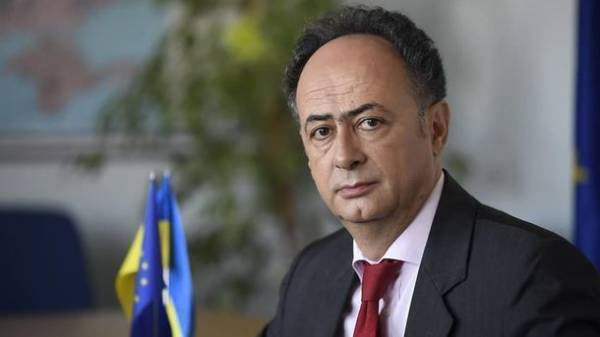 The European Union Ambassador to Ukraine Hugues Mingarelli hopes that the sanctions ban Russian Internet resources will not affect the freedom of expression in the country. He declared it in interview "Interfax-Ukraine".
He noted that the EU is aware that the Ukrainian authorities have taken such step for the sake of anti Russian propaganda, which is part of the hybrid war against Ukraine.
At the same time, he stressed that such measures against Russian websites, including "Vkontakte" and "Classmates" must not affect the freedom of expression in Ukraine.
"This should not lead the Ukrainian government to limit the freedom of expression and communication in Ukraine. Need to learn the details as to whether these measures restrict the freedom of expression, if so – then we will turn to the Ukrainian side with a request to review these measures," said Mingarelli.
We will remind, on may 16 the President of Ukraine enacted the decision of the Council of national security and defense dated 28 April "About the use of personal special economic and other restrictive measures (sanctions)" against Russia.
Comments
comments