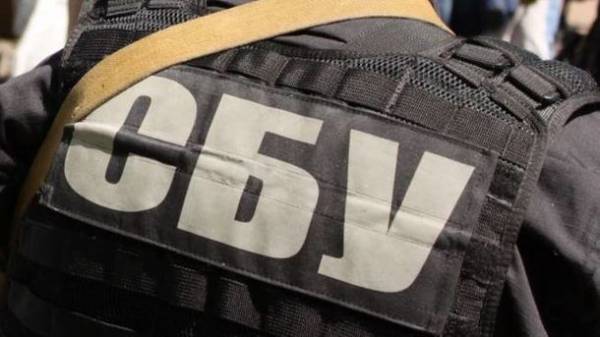 Employees of the security Service of Ukraine in the course of the investigations in the premises of Zaporizhzhya city Council found uncertified systems for audio and video.
As reported on Tuesday the press center of the SBU, raided the city Council was held in the framework of criminal proceedings opened on the fact of illegal use of special technical means of secret obtaining information (article 359 of the Criminal code of Ukraine), with the aim of identifying and fixing the channels for the collection and transfer to third parties of proprietary information with restricted access.
SEE ALSO
In Pavlograd was another search at the murder Boronenkov media
"Law enforcement officers found in the premises of the city Council uncertified system audio and video surveillance that are submitted for examination", – stated in the message.
In SBU noted that during a pretrial investigation will be set by the initiators and the purpose of placing surveillance systems in the administrative offices of the local authority, which circulates information with restricted access.
SEE ALSO
A search in the "news" was completed, employees were sent home
As reported, on Tuesday in the city hall of Zaporozhye raided, the cause of which was the law enforcement information about the alleged channels of the transmission of information from city hall. The demonstrations on the basis of the decision of the Zhovtnevy district court of Zaporozhye, according to which the offices of Deputy mayor and the mayor wanted "items and documents relevant to pre-trial investigation, namely systems for audio and video surveillance web cameras, cable modems, routers, system units of personal computers, laptops, tablets, hard drives and other media".
In turn, the mayor of Zaporozhye Vladimir Buryak criticized the incident on Tuesday in the city hall searches for the alleged facts of information transmission using non-lethal weapons in the occupied territory of Donbass in the night from the premises of the Executive Committee.
Comments
comments