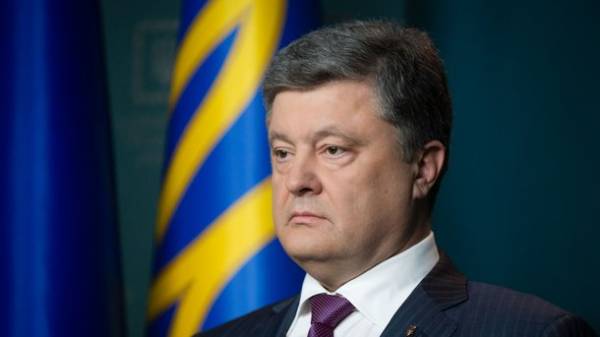 President of Ukraine Petro Poroshenko believes that the decision to extend the European Union sanctions against Russia will motivate Moscow to implement the Minsk agreements.
"Why today is a very important day and we should be in Brussels? Because today will be a meeting of the Council of the European Union, which was accepted, and now we already know, the decision on extending sanctions against Russia until full implementation of the Minsk agreements, including their security," – said the President of Ukraine on the visit to Brussels.
He added that recently the situation in the Donbas escalates, attacks happen on the representatives of the OSCE SMM, and attacks on civilian objects.
"The reaction of our European Union partners, and same as the reaction of our partners in the US, that sanctions will be extended," – said Poroshenko.
The President of Ukraine added that this topic was in the spotlight during a series of bilateral meetings with European leaders, held in Brussels on Thursday, June 22.
"I think it is a victory of the Ukrainian people, Ukrainian state, Ukrainian diplomacy. This is a strong motivation in order to bring Russia back to the negotiating table and ensure the implementation of the security component of the Minsk agreements", – said the President.
As is known, the validity of sectoral EU sanctions against Russia expires July 31. Earlier it was reported that the summit on June 22-23 intends to recommend the adoption of the decision on the extension of economic sanctions against Russia that the EU linked to the implementation of the Minsk agreements.
Thus, according to a senior official of the EU heads of States and governments will assess the status of the Minsk agreements.
In addition, on 19 June, the European Union adopted a decision to extend until 23 June 2018 restrictive measures against Russia for the illegal annexation of Crimea and Sevastopol.
Recall, June 20, Washington imposed new sanctions against Russian natural and legal personsinvolved in the illegal annexation of Crimea and war in Donbas.
Comments
comments