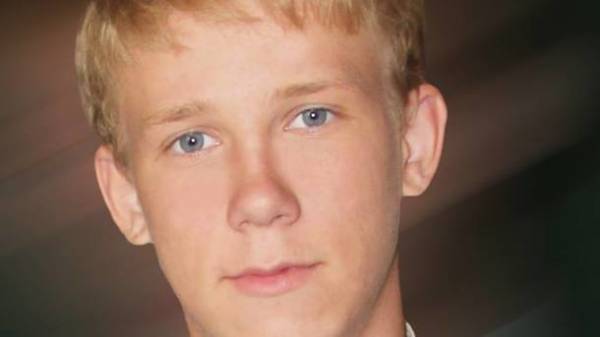 Stalin Chubenko, mother shot dead by militants of the so-called "DNR" student of Stepan Chubenko, outraged that one of the suspects in the murder – mercenary Vadim Pogodin – released in occupied Crimea, she stated in comments to Radio Liberty.
"I learned about the release of Pogodin in the evening of July 29 from social networks. Very happy those who petitioned for it that Vadim free. While at liberty, I think," she said. "I think that after all the necessary papers – I don't know or not – will be considered that Ukraine doesn't leave. I the court said that the documents (for extradition. – Ed.) sent to Russia. I think justice must prevail. Criminal case opened in "DNR", they're considered criminals. I think my son is not their only victim," added Chubenko.
"I don't know why it (Pogodin. – Ed.) released. Maybe petitioned for it by people close to the government. I hope to get a reply from the Russian Prosecutor's office. I sent them a letter: whether they received the documents, reviewed them," said mother.
"Understand that on the territory of Ukraine the citizen of Ukraine was killed – rather brutally tortured – minor citizen of Ukraine. It is therefore logical that they had to consider the documents and extradite him to Ukraine, where the crime was committed," said Chubenko.
SEE ALSO
Details the brutal murder of a schoolboy in the Donbas: his teeth knocked out and shot five times in the head
We will remind, 16-year-old Stepan Chubenko has gone missing on 23 July 2014 at the railway station in Donetsk, after we got back from Kiev on the way to Kramatorsk. On 6 October his body was found, which identified the mother.
Pre-trial investigation established that on 28 July 2014, three residents of Donetsk region in the village Gorbachevo-Mikhaylovka Proletarsky district of Donetsk, firearms killed the guy. Was named the suspects in the murder – Yuri Moskalev, Maxim and Vadim Sukhomlinov Pogodin.
In the Crimea at Ukraine's request arrested the terrorist so-called "DNR" Pogodin. He was detained on 20 June 2017 at Yalta and the decision of the court was arrested for 40 days.
On 21 July the Prosecutor General's office of Ukraine appealed to the Prosecutor's office of the Russian Federation with the request for extradition of a Russian mercenary.
On 30 July it became known that the occupants in the Crimea released militants so-called "DNR" Pogodin, the accused in the murder of a schoolboy Chubenko in the Donbass.
Comments
comments