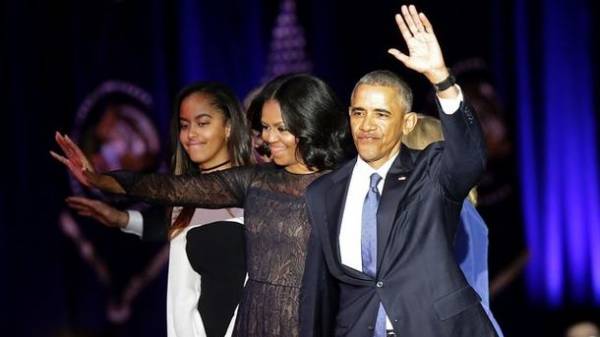 Former US President Barack Obama during all eight years of his presidency wore the same tuxedo at a formal state dinner, and no one noticed.
This was told his wife and ex-US first lady Michelle Obama, reports the Daily Mail.
However, Obama said, her dresses and accessories year after year were subjected to scrutiny.
"It's not fair," said former first lady. According to Obama, people were taking pictures of her shoes, bracelets, necklaces, but did not comment on the fact that for eight years the President wore the same tuxedo and the same shoes.
As Obama said, the President was proud of this, said that the preparation he had gone 10 minutes and asked how long it took his wife. "Go away" – this was, according to Obama, her spouse.
Comments
comments