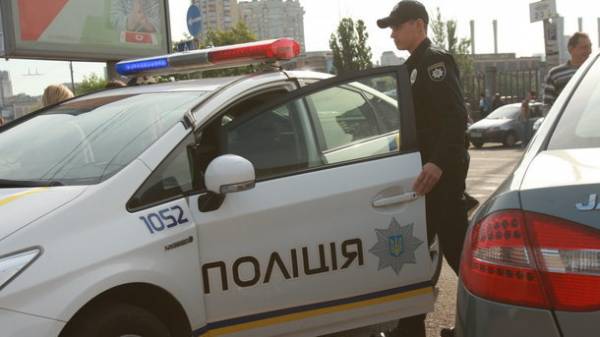 Tonight in Kiev patrol stopped the car at which wheel there was an employee of the Russian Consulate Ruslan green chair in a state of alcoholic intoxication. This was told on air of TV channel "112 Ukraine" the speaker of the National police Yaroslav was Trakalo.
The Russian diplomat refused to take the field sobriety test and was closed in the car.
"During the communication, the inspectors patrol police noticed the driver's obvious signs of intoxication, namely the smell of alcohol from the mouth, redness of the face and trembling fingers. Then he was asked in the manner prescribed by law to take a test for alcohol intoxication. However, the driver in the presence of a witness refused to undergo a test for alcohol, refused to present a driver's license. Then he closed the vehicle by calling on a scene the employee of the Russian diplomatic mission", – said Trakalo.
SEE ALSO
On the highway near Kiev, a drunk Russian diplomat flew into the barrier, and then locked himself in his own car
He also noted that the detainee was an employee of the Russian Consulate, the representative of the border service of FSB of the Russian Federation Ruslan green chair. According to Trikala was due to the diplomatic immunity of the man was released.
"Because this man has immunity according to international law, the inspectors of police could not seize the vehicle as the driver's license. And administerial was prepared. The inspectors were appropriate written report about the event. This report will be submitted to the Ministry of foreign Affairs of Ukraine, which through diplomatic channels will inform the Russian side about the incident," – said the speaker of the national police.
Recall that in April this year in Kyiv patrol police stopped a car with Russian diplomatic plates, at the wheel which was the drunk driver. He was an employee of the Russian Consulate.
Comments
comments