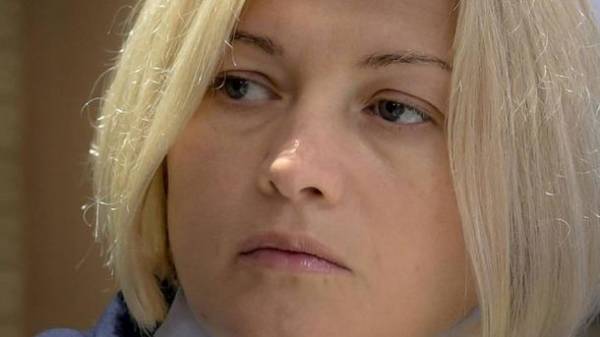 First Deputy Chairman of the Verkhovna Rada, Ukraine's representative to the Humanities subgroup of the Trilateral contact group Irina Gerashchenko believes that the signing by Russian President Vladimir Putin of the decree about recognition of "papers" so-called "DNR" and "LNR" has the goal of creating the Foundation for a frozen conflict in the Donbas and destabilize the situation in Ukraine.
"So, Putin declared void paper "documents ORDA". It is not the recognition of "republics", only their worthless pieces of paper, but we should not be misled by all these words of Putin's decree on "time, pending a political settlement, etc." ( … ) the Purpose of this decree: to destabilize the situation in Ukraine, the first step to nationalization and eventual recognition of…; the creation of the Foundation for a frozen conflict", – she wrote on his page in Facebook.
In addition, Gerashchenko said that the document aims to boost Ukraine and the world to implement the political unit of the Minsk agreement, without priority of security and humanitarian block.
"The traditional Russian policy of blackmail when the world shows unity in condemnation of the Russian Federation, demanding to give the Crimea, and to leave the Donbass", – she added.
"Russia is the only country in the world that these papers recognized, thus recognizing their actual control on the territory of Donbass", – stressed the Vice speaker.
She also suggested that the next step would be the nationalization of Ukrainian property in the occupied territories: "I am Sure that is looting and stealing, it creates this database for the recognition of papers,"documents", to continue to recognize the Ukrainian property "Republican" and everything to steal, as it was with the Crimea."
As reported, Putin signed a decree on the recognition of "papers" so-called "DNR" and "LNR".
Comments
comments