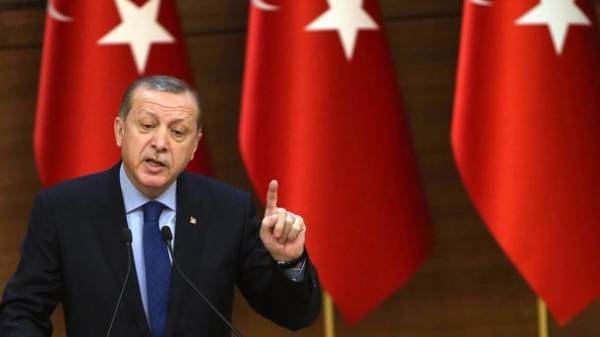 According to preliminary data, the Turkish people supported the extension of the powers of a Turkish leader Erdogan Rajaa. It is reported by The Associated Press on Twitter with a link to the official news Agency of this country.
"The official news Agency of Turkey: "Yes" (supported – ed) – a preliminary vote count on the referendum on extension of powers of the President."
BREAKING: Turkey's official news agency: the "Yes" side leading the vote count in referendum on expanding the President's powers.
— The Associated Press (@AP) April 16, 2017
We will remind, in Turkey today is a referendum on the amendments to the Constitution providing for a transition to a presidential system of government.In the referendum on 167140 polling stations will vote 55,3 million Turkish citizens. In addition, the prisons will be created 461 polling station. Turkish citizens living abroad voted early. Read more about what changes can wait for the ruling elite in Turkey, read here.
As reported today in the province of Diyarbekir there was a shooting at one of the polling stations, which led to the deaths of two people.
Comments
comments