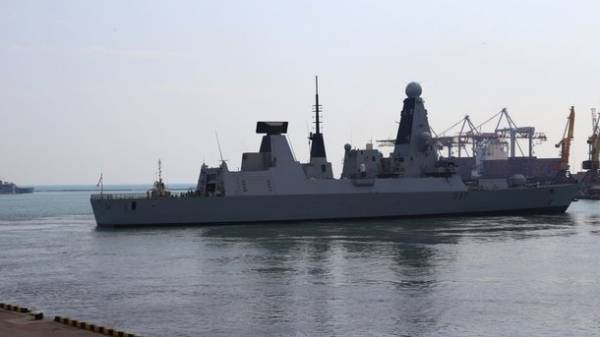 In the northwestern part of the Black sea today, July 27, the Ukrainian Navy together with the ships of great Britain, Turkey and Romania conduct PASSEX type exercise.This reports the press center of the Navy Command of the armed forces of Ukraine.
The destroyer "Duncan" (Royal Navy), frigates "Ildirim" (Navy of the Turkish Republic), "Hetman Sahaidachny" (naval forces of Ukraine) and "Ferdinand R." (the Navy of Romania) practice joint action in a group of surface ships accordance with NATO standards, and improve the compatibility.
Marine transition of the Ukrainian frigate took on Board the helicopter Ka-27, followed by practice landings of the helicopter on the deck of the ship. In addition, the developed approaches for landings on the deck of the ships participating in the exercise of their helicopters.
The workout plan also provides for tactical maneuvering in the system and orders. To the exercise of PASSEX type and brought the plane An-26 of sea aviation crew of naval forces of Ukraine – for the illumination of surface conditions and transmit data to the ship.
We will remind, in Odessa, Ukrainian and British sailors conducted training aboard the destroyer from the group NATO.
Comments
comments