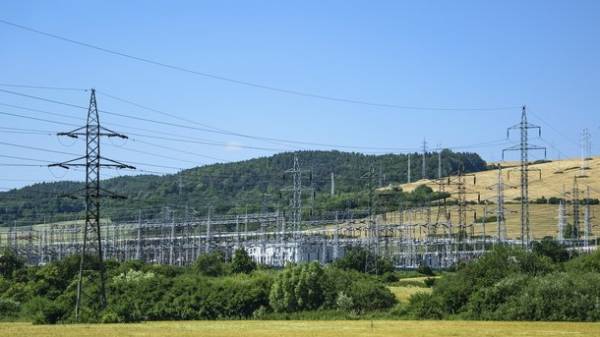 In the first half of 2017 PJSC "Ukrhydroenergo" received a net profit of $ 1,328 million, a 12% increase compared to the previous year and 23% more than foreseen in the financial plan. This is referred to in the official statement posted on the website of the company.
We will remind, recently the Ministry of economic development and trade announced that the net profit 94 major state-owned companies of Ukraine in January-September 2016 was increased 20 times compared to the same period in 2015 to 40 billion UAH.
According to a report from the Ministry, the net profit increased by 37.9% in the energy sector is attributable to the substantial increase in net profit of OJSC "Tsentrenergo", NEK "Ukrenergo" and PJSC "Ukrhydroenergo".
Financial plan "Ukrhydroenergo" for 2017 in the first half was provided by the profit in the amount of 1,080 billion. In the first half of 2016, the profit of the company amounted to 1,181 billion.
Also according to the financial statements of the company prepared in accordance with international standards, in the first half of the supply of electric power amounted to 5 495,756 million kW-h, which is 722,439 million kWh more compared to the same period of the previous year.
Net income from sales of electricity amounted to 2,989 million UAH, which is 98,416 million UAH more than last year.
During the reporting period, the company paid taxes and fees to state and local budgets 1,301 billion (1,128 billion UAH over the same period last year).
The Ministry of energy and coal industry of Ukraine order No. 284 of 20.04.2017 g. approved the financial statements of the company for the year 2016 and determined the amount of the net profit of the company which shall be paid to the state budget in the form of dividends – 30 per cent. Accrued dividends payable, amounted to 663 million.
"According to the requirements of current legislation as at 30 June 2017 dividends paid in full", – stated in the message of the company.
We will remind, PJSC "Ukrhydroenergo" – the leading producer of electricity from renewable sources in Ukraine. The company provides coverage of peak loads, frequency control and power, mobile emergency reserve in the United energy system of Ukraine.
In accordance with the order of the Ministry of energy and coal industry of Ukraine №363 from 31.05.2017 type of society changed from public to private (instead of PAO CHAO), and also approved the new edition of the Charter of the company.
July 11 was the reform of corporate governance. In particular, the amendments provide for the introduction of the Supervisory Board of the Institute of independent Directors and the corporate Secretary position. The reform of the organizational structure involves improvement of functions: strategy and investment, control, audit and internal security, personnel management and social issues. It is planned to implement programs of corporate social responsibility for the protection of the environment.
Comments
comments