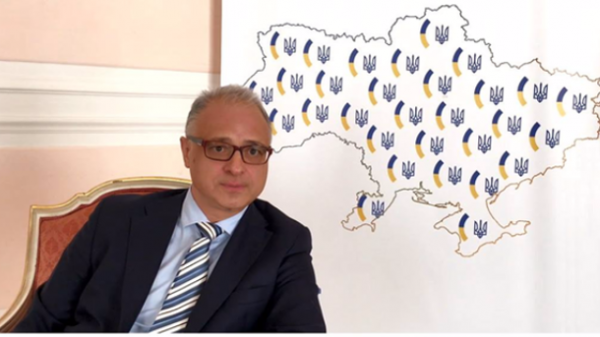 The statement of the Ambassador of Italy in Russia Cesare Maria Ragaglini on the occupied Crimea does not correspond to the positions of Italian political leadership. This was stated by the Ukrainian Ambassador to Italy Yevhen Perelygin on the website of the Embassy of Ukraine in Facebook.
He believes that the Italian diplomat says that is not in its competence. So, Perelygin told the Italian Ambassador that the Crimea is not a separate sovereign government, as he said. Ukrainian Ambassador reminded his colleague that the Crimea is part of Ukraine.
SEE ALSO
Italy voiced the position on the annexation of the Crimea
Perelygin said that the position of the political leadership of Italy concerning the annexation of the Crimea is opposite to that adheres Ragaglini.
Ambassador of Ukraine considers that the Italian authorities should respond to a statement of a diplomat.
As was reported yesterday, Cesare Maria Ragaglini said, commenting on the illegal annexation of the Ukrainian Peninsula that "Crimea was not the first country that voted for independence in Europe".
Comments
comments