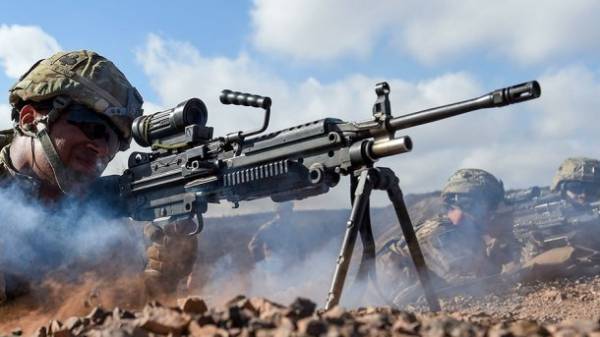 The United States intends to purchase and send to Ukraine sniper gear. About it reports "Central Board" with reference to the contract of the US state Department.
So, the contract announced the purchase of red dot sights EOTech XPS3-type or similar, tactical flashlights for rifles type SureFire M952 V-BK, optic type sights Leupold Mark 6 M5C2, type rangefinders Bushnell Elite 1 Mile CONX, portable meteostanciya type Kestrel Elite 5700 with the application of ballistics, tactical spotting scopes type Leupold Mark 4, army backpacks, cases for weapons, tactical binoculars Steiner 10X28 type (T1028) kits for tactical camouflage suits and other sniper gear.
SEE ALSO
Muzhenko said, than the United States has helped Ukraine during three years of war
It is noted that all the contract contains 630 items items, however, the amount of the order is not specified. In addition, the equipment should be new and in proper packaging.
"All quotations must include shipping via air freight to Kiev, Ukraine. No partial deliveries are allowed, unless otherwise agreed with the representative of the customer at the time of award of the contract ", – stated in the text of the tender.
Recall that in the draft Federal budget of the USA in the 2018 financial year provided military assistance to Ukraine. So, in late June, the U.S. Senate Committee on the armed forces approved a draft defense budget, which Ukraine relies $ 500 million.
Comments
comments