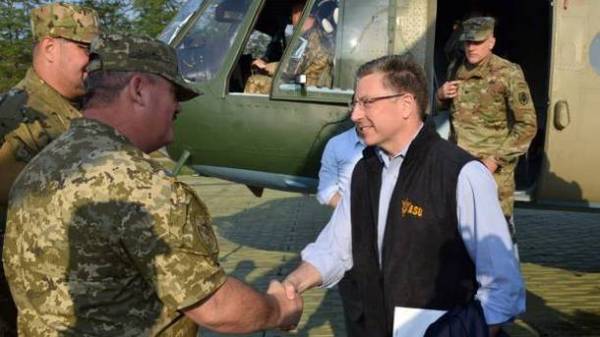 The special representative of the US State Department on Ukraine Kurt Volker said after his visit to the Donbass, what about the "stabilization" of relations with Russia can not speak, reports Le Monde.
"With more than a thousand violations of the cease-fire a day and daily deaths, it is impossible to speak about freezing of the conflict or stabilization. This is a real brutal war," said the special representative after a visit to the Donbass. The continuation of the war, he said, is the result of Russia's desire "to maintain pressure on Kiev."
Considering that "dependence on Russian gas has affected the ability of Europeans to decide," Walker intends to support the "transatlantic approach" and to give preference to the Minsk agreements.
SEE ALSO
The US knows who started the war in the Donbas: Volker confirmed
According to Volker, the political changes in the United States and France, and the approaching presidential elections in Russia in 2018 give a "window of opportunity" to get results "out of the Normandy".
Earlier this week, Kurt Volker, said that Washington is actively considering to provide arms to Ukraine to resolve the conflict in the Donbas.
According to him, this decision does not "provoke" Russia and does not change the balance of power.
Comments
comments