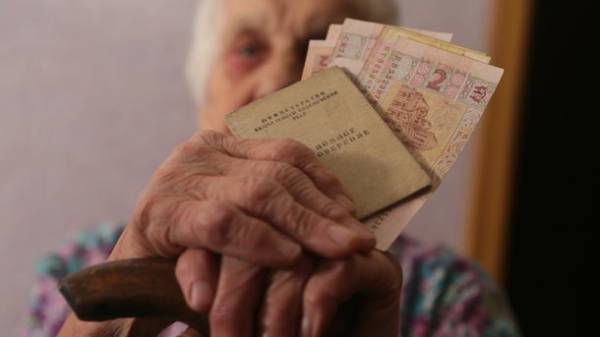 In Ukraine after the pension reform, the pension age will not be able to simultaneously receive a pension and work. In an interview with Realist'have said social policy Minister Andriy Reva.
According to him, Ukrainians will have a choice: to either work or receive a pension, but can not combine will.
"Worldwide, there is a rule: either the pension or the salary. After the pension reform when the pension will be enough, you need to be a rule — either you work and get paid and retiring later, but you will have a pension anymore, either you go immediately and receive a pension, but don't work," said Reva.
He noted that if employers will issue pensioners informally, they can pay for it the penalty in 320 thousand hryvnia.
"320 thousand hryvnias fine. Please. You can not issue", – the Minister added.
Why Ukrainians are getting different pensions? Pension of Ukrainians depends not only on wages and experience, but also years of retirement. Who is the lucky one.
Comments
comments