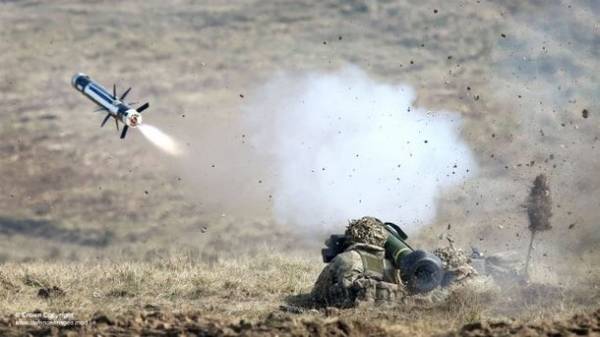 USA is not in the process of granting Ukraine defensive weapons, however, not exclude that it is possible in the future. This was stated by state Department spokesman USA Heather Nauert.
She commented on the statement of US special envoy in Ukraine, Kurt Volker, who yesterday spoke to the issue of granting Ukraine lethal weapons.
"Sometimes the authors of the main news are ahead of the story. This was news which said that we are in the process of reviewing (the decision on providing service of Ukraine – ed.) of what you just described. We're not in it (process – the edition). Let me erase the word "still". We are not in the process. The United States did not provide defensive weapons, and do not exclude that it will be provided to the Ukrainians," – said Neuert.
As reported, the Kremlin called the statement by Kurt Volker, a provocation and warned the Ukrainian side of the action, which can lead to the escalation of the conflict.
On that the US special envoy today said that in the case of the supply of arms to Ukraine it will not provoke Russia to escalate the conflict.
Comments
comments