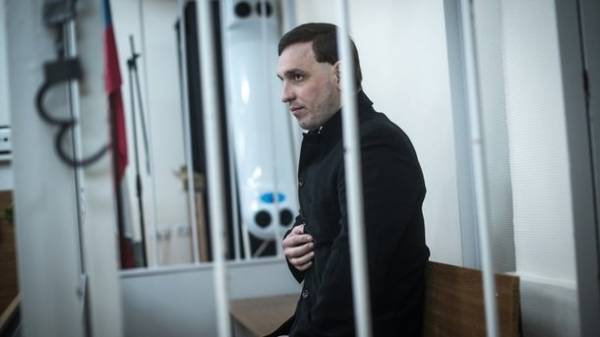 Illegally convicted Crimean activist Alexei to chirny forcibly made Russian citizenship. About this Facebook said the lawyer Ilya Novikov.
"I was with him on Monday, July 24. Before you bring Alexei to me, the specials gave him to read a notice that as his statement of refusal to accept Russian citizenship, which he filed in Bakhchisarai 18 APR 2014 not found, it now by law the annexation of Crimea is considered Russian. 've done it with Sentsov and Kolchenko. And no Ukrainian consuls to him more will not start. And started the transfer process to serve the remainder of his sentence at home, is collapsed", – he wrote.
SEE ALSO
The Consul of Ukraine visited Crimean Chirniya in a Moscow prison
The lawyer said that in Russia He had spent almost half the time.
We will remind, the inhabitant of the Crimea Alexey Chirny is involved in the "case of Oleg Sentsov", which is also called "a case of Crimean terrorists". Human rights activists consider all four convicts in this case to be political prisoners.
Chirniya was detained by Russian security forces in may 2014, after the occupation of Crimea by Russia and accused, in particular, in an attempt to undermine the Lenin monument in Simferopol. To
As reported, the NSDC Secretary Oleksandr Turchynov believes that the return of Ukrainian political prisoners from Russia to Ukraine security services need to catch as many Russian criminals for the subsequent exchange.
Comments
comments